Migration from
Magento
Support for Magento 1 Open Source ends in June 2020. The sad news is, that it's a way with no way out for existing users. What's more, it's a vision related with expensive migration to Magento 2, current core project of Adobe.
If it sounds familiar to you, you will find many useful information in this text. We're are here to show you that that the happiness you have had over the past few years at your existing store can continue! The end of the Magento 1 support is not the end of your journey. And we are here to continue your happiness with GrandNode - the most advanced e-commerce platform at the market.
Join the group of satisfied and happy customers, that migrated from Magento to GrandNode. They've came for performance, but stayed impressed by features, flexibility and safety.
The quality and popularity of Magento is not disputable. It's not a coincidence that this is one of the most popular platforms for creating online stores. It's not a coincidence that Magento was bought by Adobe. Through the last twelve years the Magento community was growing fast and many features was developed. Even our customers, who were unsatisfied from Magento, were able to point pluses of Magento. With a clear conscience we can point out things like quoting, custom orders, shipping schedules. The majority of PHP developers were able to enlarge and develop Magento and they were doing that successfully. However, it is also true that Magento was'nt and isn't an efficient solution.
Next years of journey with
GrandNode
The whole world is changing. The whole e-commerce industry is changing. This is not 2008 anymore, modern e-commerce platforms should use modern technologies to bring only the best experience for customers. Current e-commerce platforms should be advanced, fast, focused on customers, personalized and flexible. Many of the fantastic companies are still sitting with Magento 1, now it's time to change something!
1.

Contact us for consultation

2.

We will show you what we can do best for you, even things that other e-commerce platforms cannot

3.

We will show you how migration to GrandNode can be quicker and better than everything else

4.

We will draw the migration plan and migrate the store without interruptions
Sure thing I would recommend GrandNode. If you're looking after e-commerce software for your shop and don't want to go with insecure and bloated Magento, Prestashop or other things glued together in PHP (juck!) which will give you headache from constant CVEs and failures then this thing is for you (remember: it's .NET Core!). If you need to add some features – you can, maybe not in the plug-and-play fashion but it's doable alright in reasonable amount of time. Oh and it's open source and free, which is a value on it's own in era of hosted solution with "best value" monthly subscription fees.
On the one hand, Magento is a mature e-commerce platform, but it has quite limited integration possibilities - I mean integration with external storage and accounting systems, etc. .NET and C# is much more advanced in this case. GrandNode is a game changer in that field.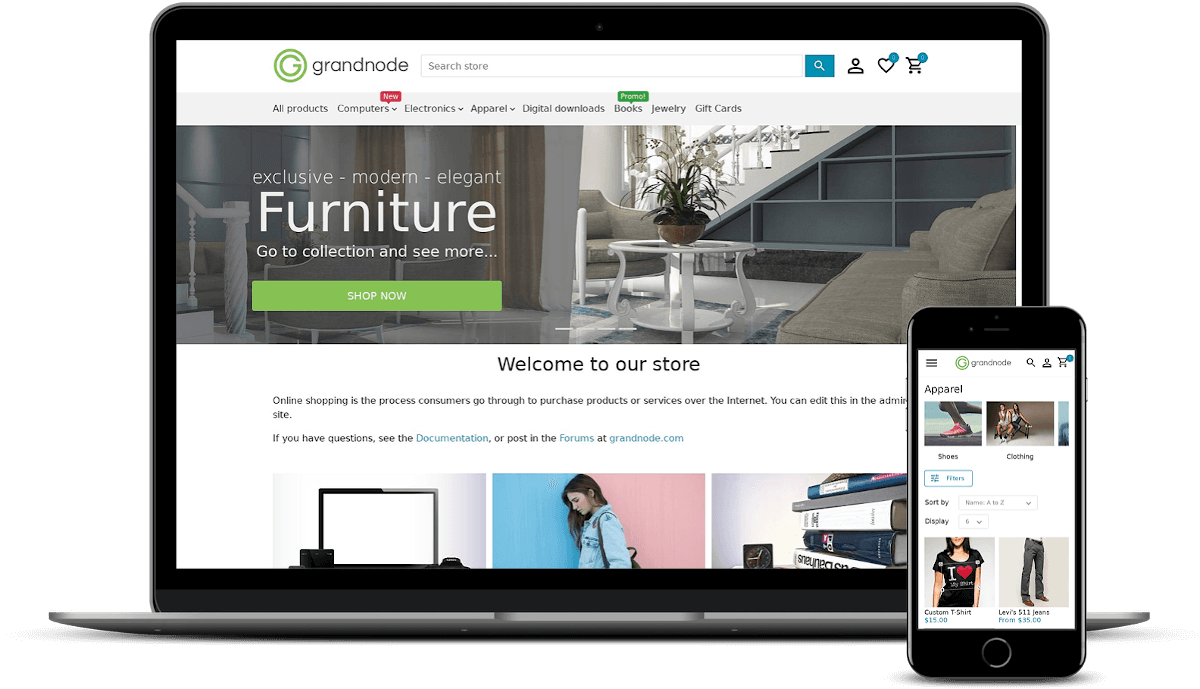 back to top